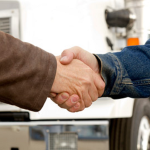 Customer and Carrier Packets
At Summit,  we are experts at knowing and anticipating what our customers want most and we also know what our company does best.
We focus on where those two vital points meet and we make things happen.
We are your freight transportation experts and once you try our services you will agree!
Download our Customer Information Packet
Download our Carrier Information Packet
Download our Trailer Diagrams Packet